All images found on this site can be obtained for commercial use. Except for some found in hiking blogs, all are high resolution (20 megapixel or more) shot with Canon EOS 6D full-frame DSLR or Sony Rx-100 compact camera. Images shown are in JPG format, post-processed in Adobe Photoshop. If desired, most can be obtained unprocessed in RAW format in addition to JPG. My images are never sharpened in post-processing; I leave that part to end customer. I am also able to perform customizations, from basic (contrast/color saturation/temperature/...) to advanced (object repositioning/sky replacements/...). Most of my portfolio is also available on Alamy site.
For more details please contact me using this link
Liability Notice: Although most of my images are royalty free, small portion contains personal property and/or recognizable people. For such photos I do not provide release forms; if you desire to use them for commercial purposes, copyright is entirely your responsibility.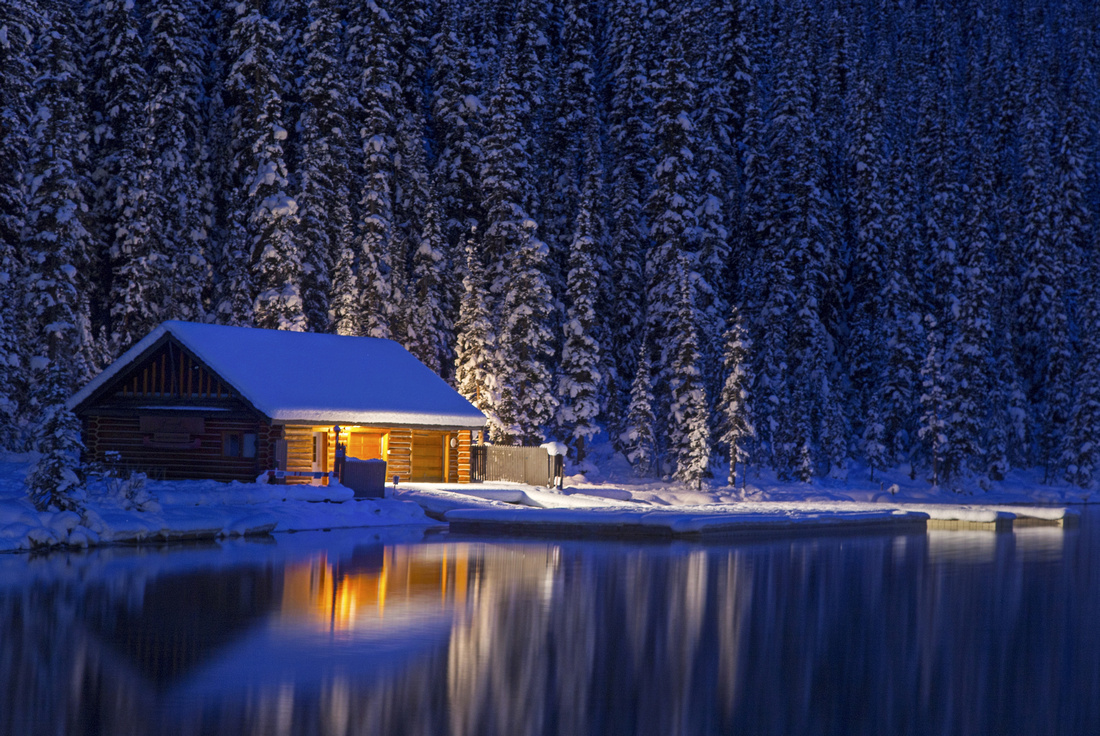 A Light in the BlackCanoe Rental Log Cabin by Night at World Famous Lake Louise in Banff National Park.
Banff Photo Gallery

High Res: 5201 x 3478, 12.4 MB